HORSE HEAVEN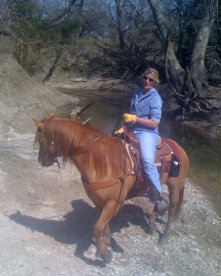 Lucas attracts all horse disciplines, but a large number of trail riders move here for easy access to Trinity Trails, a 26 mile horse trail around Lake Lavon. Read more here...

Small dogs and cats often go missing in Lucas before newcomers realize the ever present danger of coyotes, raptors, and bob cats........

WILD HOG HUNT
February through April hunters will get a chance to bag wild hogs. Lucas as seen a big increase in the wild hog population around Lake Lavon. Read more here...
I DON'T LIKE SPIDERS & SNAKES!
Lucas is home to several poisonous snakes and many spiders. Educate yourself about snakes indigenous to the Lucas area. Read more here....
TAKE ME HOME,
COUNTRY ROADS....
Lucas' winding tree-lined country roads and woods are some of the prettiest you will see in Texas. A walk down Shady Lane, or a horseback ride on Trinity Trails provides a welcome respite from the Texas summer heat.